Wellbore Stability and Geomechanics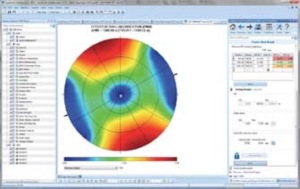 HXR is proud to announce that we are now offering Wellbore Stability and Geomechanics services in the form of both office-based studies as well as realtime at the rigsite. Using WellCheck™, PressCheck™, and SFIB™ modules from the acclaimed BHI/GMI JewelSuite™ GeoMechanics software, our office and onsite Wellbore Stability and Geomechanics Specialists can model, monitor and forecast wellbore stability of the borehole as it is being drilled, and give RT input into any potential instability issues.
Some of the many benefits of our Wellbore Stability and Geomechanics services include:
Accurate calculation of rock properties, overburden, formation pore and
fracture pressure, and horizontal stress from well logs and drilling data
Minimizes risk and improves safety during drilling
Identification of wellbore stability issues in both the pre-drill design and
realtime during the drilling phase
Optimizes well paths
Identifies safe mud weights
Decreased NPT
Decreased lost hole sections/redrills
Full 3D stress modeling for wellbore breakouts and tensile wall fracture
To learn more about our Wellbore Stability and Geomechanics services and the many other services we offer, please contact us.